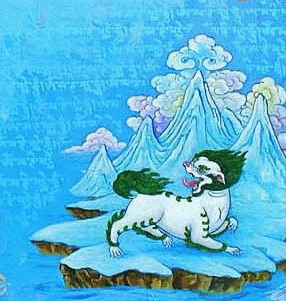 Joy in Everyday Life
What can we do when we're low on energy and inspiration, but have a longing to be more connected with our life? Cultivating a meditation practice is a great way to find the ground we need to feel fully human again. Joining gentleness with discipline leads to a sense of joy.
Joy in Everyday Life is a 5-week course exploring the meaning of joy and the true source of personal energy and inspiration. The course introduces the experience of awakening our heart and extending loving-kindness to others as a means to continuous personal inspiration. This cheerful, perky joyfulness provides the ground we need to go forward on our journey with a genuine, sustainable enjoyment of daily life.
In the Joy in Everyday Life Course we'll work with a variety of topics through instruction, meditation, and discussion.
Prerequisite: Meditation in Everyday Life and/or Contentment in Everyday Life.
About the Way of Shambhala
This course is the third evening course in the Way of Shambhala series, which offers a structured path of meditation and a complete introduction to the foundations of Shambhala Buddhism. Open to people of any spiritual tradition, this series provides a strong foundation in mindfulness-awareness meditation practice, wisdom teachings, and physical practices rooted in the ancient traditions of Shambhala and Tibetan Buddhism.
Registration
Please register for this program in advance by clicking on the "Click here to register" link below. After filling out the online registration form, you will have the option of paying online through PayPal using your credit card or PayPal account. If you prefer not to pay online, you can pay by cash, card or cheque at the beginning of the program.
Note: If you cannot afford to pay the full program fee, see our generosity policy.