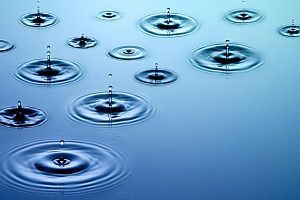 Vulnerable Power
with Amanda Hester
The irony of progress is that as we have become globally connected through technological advancements and are constantly available through our cell phones and devices, we are also increasingly disconnected from each other as human beings. The world presses in upon us causing anxiety, alienation, overwhelm, and strain. Similarly, our various worlds, truths, and experiences are becoming more known. We are faced with the suffering of others, the suffering of ourselves, and the suffering of our planet.
In the midst of this we can use our meditation practice to not only relax and connect to the present moment, but also connect to each other; to not just feel the suffering of the world, but also do something about it. Meditation can be a vehicle for us to work with our sense of overwhelm and to connect with others, particularly those who exist outside of our comfort zone. Most of us long to find a sense of belonging and acceptance, to be cared about and seen, yet we often don't consider whether or not we are offering this to others or just demanding it for ourselves.
This program will explore ways that we can better understand ourselves and each other and connect with our world both on and off the cushion. It will offer an opportunity to gain familiarity and confidence with experiences of vulnerability, and to better understand how to relate to moments of groundlessness and overwhelm. Talks and discussions will explore the topics of vulnerability, accountability, and service to others. They will also offer practical ways to move forward in both one's practice and life with authenticity, bravery, and empathy.
Broken into three sections - ground, path, and fruition - this weekend program is organized around three talks interspersed with meditation, contemplative exercises, and a discussion group.
Talk One: Vulnerability as the ground of Shambhala forms: exploring the view behind what we do.
Talk Two: Accountability as vulnerability and mindfulness in action: exploring our individual paths of recovery.
Talk Three: Service to others as the fruition of our practice: better understanding the role vulnerability plays in supporting, strengthening and protecting our compassionate activity.
Schedule
Saturday from 9am to 5pm. Registration and light breakfast at 8:30am.
Sunday from 10am to 5pm. Light breakfast at 9:30am.
Cost: $150 or $100 for Saturday only.
Everyone welcome.
About Amanda Hester
Amanda Hester is a second generation Shambhala Buddhist. She is a member of the Dorje Kasung and has served as Kusung for the Sakyong, Sakyong Wangmo, and Druk Sakyong Wangmo. She currently holds the post of Regional Commander for Atlantic Canada. She spent 15 years as the Director of Garuda Travel, three years as the adjutant for the director of the office of culture and decorum, and 10 years as a substitute teacher at the Shambhala School in Halifax. She currently teaches in the Criminology department at Saint Mary's University, and is on the board of directors for the 7th Step Society of Nova Scotia, a support group for ex-offenders.
Note: If you cannot afford to pay the full program fee, see our generosity policy.
Online Registration
Please register for this program in advance by clicking on the "Register Now" link below. After filling out the online registration form, you will have the option of paying online through PayPal using your credit card or PayPal account. If you prefer not to pay online, you can pay by cash or cheque at the beginning of the program.