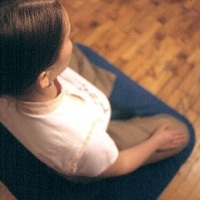 Tuesday Night Group Practice
Every Tuesday evening, the Shambhala Meditation Centre is open, offering meditation instruction, group meditation practice, and occasional public talks, discussions, or videos.
Everyone welcome.
Evening Schedule
7 pm - Meditation instruction. Note: Please arrive at or before 7pm if you want meditation instruction.
7 pm to 8pm - Group meditation practice in main meditation room.
8 pm - Tea and cookies.
8:15 pm - Evening talks and discussions, as scheduled.
See our monthly calendar for upcoming talks.