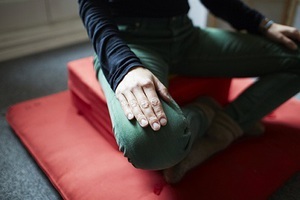 Monday Morning Meditation- 7:30
Many of us struggle to establish and maintain a regular meditation practice. Group practice is one way we reignite our inspiration, both by connecting with others, and by simply getting it on our calendar!
Begin your week with an early morning meditation session.
There will be two lightly guided meditation sessions every Monday morning:
7:30am to 8:15am
8:30am to 9:15am.
Open to everyone.
Suggested donation is $10. As always you can pay whatever you can afford, including nothing.