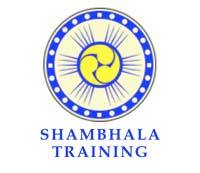 Birth of the Warrior: Shambhala Training, Level II - Weekend Retreat
In Birth of the Warrior we look at how we can open up to our own genuineness, and thereby begin to work directly with our fears. Through tenderness, we can meet life's challenging moments, not with distractions and self-aggression, but with courage and confidence.
This Shambhala Training weekend retreat provides instruction for sitting and walking meditation, and helps us connect with our inner strength and bravery. We will explore how we can free ourselves from the patterns that repress the brilliant, compassionate, mindful warrior within.
Prerequisite: The Art of Being Human - Shambhala Training, Level I. (Also known as Feeling Human Again)
About the Way of Shambhala
This course is the second course in the Way of Shambhala series, which offers a structured path of meditation and a complete introduction to the foundations of Shambhala Buddhism. Open to people of any spiritual tradition, this series provides a strong foundation in mindfulness-awareness meditation practice, wisdom teachings, and physical practices rooted in the ancient traditions of Shambhala and Tibetan Buddhism.
Registration
Please register for this program in advance by clicking on the "Register Now" link below. After filling out the online registration form, you will have the option of paying online through PayPal using your credit card or PayPal account. If you prefer not to pay online, you can pay by cash or cheque at the beginning of the program.
Generosity policy: If you cannot afford to pay the full program fee, see our generosity policy.