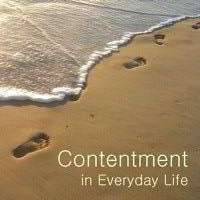 Contentment in Everyday Life: Sunday Evenings Online
with Donald Eckler & Kelly Murphy
In Contentment in Everyday Life, we deepen our meditation experience through the cultivation of contentment and simplicity. We explore the foundational views of the Buddhist teachings, and meditation in action for daily life.
This course is an experiential training in mindfulness and appreciation. By opening to our natural state of being, we begin to feel a simple worthiness (or contentment) that makes life less forced and more enjoyable.
Contentment in Everyday Life includes meditation instruction, talks, periods of meditation practice, discussion, and a variety of contemplative practice activities.
Open to all! This is a course in the Way of Shambhala curriculum. It can be taken as a follow up to Meditation in Everyday Life, but participation in Meditation In Everyday Life is not required.
This course will be conducted online using Zoom. After registering you will be sent a Zoom link by email before this session.
Note: If you cannot afford to pay the full program fee, see our generosity policy.
Registration
To register, click the "Register Now" button below. Please register at least 1 hour prior to the start of the program to allow for processing of your registration. After filling out the online registration form, you can pay through PayPal using your credit card or PayPal account. After registering you will be sent a Zoom link by email before the program begins.