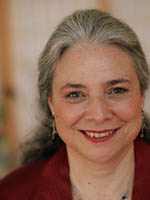 Discovering Your Authentic Being: An LGBTQ Gathering
with Acharya Eve Rosenthal
In meditation, we take the time to connect with our natural self, and nurture confidence in our authentic being and individual experience. While this is possible for everyone, the LBGTQ community faces particular challenges within society. This can be both an inspiration and an obstacle for each of us. We will explore how to maintain the integrity of our identity while fostering compassion for different voices and perspectives.
This gathering is open to all who self-identify as LGBTQ. No experience with meditation is required. Suggested donation $10 to $20 or pay what you can afford.
If you have questions about the program or prefer not to use our website to register (registration link below) please contact Jen at [email protected]
About Acharya Rosenthal
Eve Rosenthal is an acharya (senior teacher) in the Shambhala community. She teaches on meditation and Shambhala and Buddhist principles, leading programs and retreats for the public as well as advanced practitioners in North America, South America, Mexico and Europe. Founder of Shambhala Online, Eve has worked in the technology sector on Wall Street and as a university professor. She is a long time practitioner and instructor of Tai Chi Chuan. She lives in Halifax, Canada with her spouse, Basia.
See Acharya Rosenthal's article in the Shambhala Times, Queer Dharma: The Truth of Being Queer.