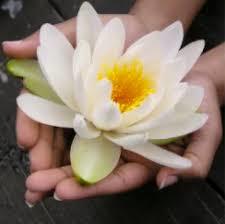 Online Meditation Session - Thursday Mornings
Join us for this online weekly meditation session from 10 to 11am. Please note, during December guided meditation instruction will not be provided. The session is open for all who already received meditation instructions. If you are new to meditation, guided meditation sessions are offered on Tuesday, Wednesday, and Friday night. Please check our calendar for details.
This session will begin with 20 minutes of silent meditation, including 5 minutes of tonglen (optional for those who have received tonglen instruction). Following the meditation we
will join in a reading and discussion circle, reading from Shambhala: The Sacred Path of the Warrior, by Chögyam Trungpa. Participants do not need to have a copy of the book.
Join the Zoom Meeting
https://us02web.zoom.us/j/88343384157
Meeting ID: 883 4338 4157
Password: thursday
To connect by phone:
Please dial
+1 647 558 0588 Canada
Meeting ID: 883 4338 4157
Password: 368813
Find your local number: https://zoom.us/u/ab59jx6op4
Visit the Zoom website for information about the Zoom video conferencing system.
Everyone welcome.
Zoom etiquette
If you dont have Zoom please download it in advance.
Please initiate the link several min before the start time so we can start promptly at 10:00am.
Please be sure to keep your computer's microphone off as sounds in your own home will be heard by other participants. You will find the microphone icon in the lower left hand corner of your screen.
If you are late arriving that is not a problem. Please enter the call mindfully, again with your microphone muted.
Some additional guidelines
To support your online meditation we suggest the following:
Location: Ideally in a quiet part of your home where you wont be disturbed by noise or the activities of others in the house, with the door to the room closed.
Chair: If you dont have a cushion no problem. Use an straight backed chair, such as a kitchen or dining room chair if you have one. Your feet should rest comfortably on the floor.
Family members/flat mates: If you would like to ask other nembers of your household to join in by all means do so. The meditation will be guided to support regular sitters and offer instruction to newcomers.
Just review practice etiquette beforehand. If anyone needs to leave before the end of the session no problem.
Use your best judgement if it will be distracting to have pets in the room.
Computer: please set it up so the background that others see isnt too busy
You can turn your video off at anytime. You will still be able to see the host.
Turn off your cell phone during the sit.
Remember to mute your microphone. You will still be able to hear the host.
Donations
If you would like to help the Shambhala Centre with a financial donation, visit our donation page.