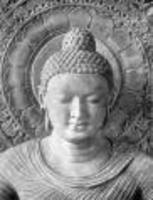 Online - Saturday Morning Dharma Study and Practice: The First Noble Truth of Buddhism
with Dr. Joe Lukezich
We are now experiencing fear and anxiety because of the pandemic. The First Noble Truth of Buddhism has traditionally been described as Suffering but it could also be described as fear and anxiety. Since the time of the Buddha, meditation has been a way of overcoming fear and anxiety. Please join us in this discovery of the path of meditation.
Everyone welcome.
Register for this online event below.
Please note that we have added a registration fee of $25 for our Saturday workshop series. As always, our generosity policy applies for those who cannot afford to pay the full program fee, and a "patron price" is available for those who would like to offer a bit more. As an entirely volunteer-run, non-profit organization, we are so appreciative of the support from program participants, members and donors. Thank-you!
To register, click the "Register Now" button below. Please register at least one hour in advance of the program to allow for processing of your registration. After filling out the online registration form, you can pay through PayPal using your credit card or PayPal account.
After registering you will be sent a Zoom link by email before this session.