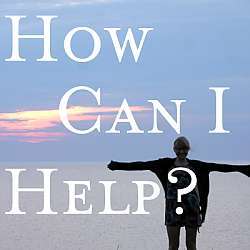 How Can I Help? The Basic Goodness of Society - Online
with Shastri Jil Amadio
The current moment of uncertainty is full of potential for both individual and collective change. This second course in the Basic Goodness series explores our relationship with societal change, our aspirations to help our world, and the aspects that impact transformation; family, economy, work and entertainment.
We will use traditional Buddhist practices, which support our ability to shift our relationships, enrich our leisure time and inspire our professional life. From this starting point we can discover our place in a changing world and gain insights about how we can help.
Meant for new and seasoned meditators alike, this series is ideally suited for this potent time of disruption. It introduces the view of Basic Goodness experientially and includes talks, discussion, dialogue, and contemplations. It invites us into a genuine process of reflection and questioning.
Open to all and running five consecutive Tuesday mornings, July 7 to August 4 from 10am to 12:30pm.
About Shastri Amadio
Jil is a Producer, Writer and Communication Specialist, working in crisis/change management in the private, public and nonprofit sectors, for multinational corporations to smaller local organizations. She was one of the founding board members of the Institute of Child Rights and Development – an international NGO focusing on child rights. Jil is also the author and producer of several award-winning documentaries that shine a light on marginalized communities. Trained in traditional wisdom methods, Jil was appointed Shastri (senior teacher) in 2016 by Sakyong Mipham Rinpoche, and is inspired to bring the power of meditation to modern societal challenges. Jil loves to spend time with her teenage daughter, who regularly teaches her about humility.
Registration
To register, click the "Register Now" button below. Please register at least 1 hour prior to the start of the program to allow for processing of your registration. After filling out the online registration form, you can pay through PayPal using your credit card or PayPal account. After registering you will be sent a Zoom link by email before the program begins.

Note: If you cannot afford to pay the full program fee, see our generosity policy.