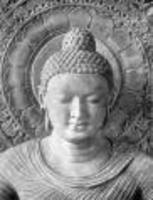 Online - Saturday Morning Dharma Study and Practice: Come Back To Your Senses
with Shastri Nicholas Kranz
In difficult times it's easy for us to get overwhelmed by our thinking processes. In this class, rather than trying to stop or change the thoughts and feeling that arise in our experience, we will learn how to see them from a different perspective, one that brings equity to our other senses, and helps us return to feeling like we are part of nature.
Whether you are new to meditation or an experienced meditator, these teachings will help you deepen your experience of being fully present for your life.
Register for this online event below.
About Nick Kranz
Nick Kranz is an experienced and dynamic meditation teacher with a passion for sharing authentic wisdom. He's interested in social innovation, cultural transformation, and collaborative business that positively impacts society.
After 20 years of deep training in the practice of meditation, Nick has a profound belief in everyone's potential to explore and benefit from the practice, and is devoted to guiding people along the path with friendliness and skill.
Nick is the founder of the practice of social meditation, which is practiced around the globe. He has trained hundreds of leaders using this form of practice.
Registration
Please note that we have added a registration fee of $25 for our Saturday workshop series. As always, our generosity policy applies for those who cannot afford to pay the full program fee, and a "patron price" is available for those who would like to offer a bit more. As an entirely volunteer-run, non-profit organization, we are so appreciative of the support from program participants, members and donors. Thank-you!
To register, click the "Register Now" button below. After filling out the online registration form, you can pay through PayPal using your credit card or PayPal account.
Once you register, the Zoom link is sent out the day before or on the day of the program.