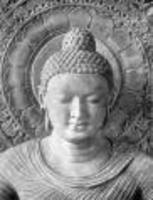 Online - Saturday Morning Dharma Study and Practice: Conquering Fear in the Dark Age
with Jay Lippman & Helmfried Muller
Fear is always a force in our lives, but it is especially powerful during this time. The coronavirus pandemic puts all our lives at risk. Society and our environment seem to be crumbling. Many Shambhalians are also facing the fears that come with ageing and death.
At the heart of Shambhala Buddhism is a unique and powerful practice for conquering fear. Subtle and profound, this practice goes far beyond mindfulness. It is a step-by-step technique that challenges us to overcome fear by revealing its true nature.
In this program we will review the Buddhist remedies for fear and the other strong emotions found in the mindfulness and compassion traditions, and introduce the powerful meditation for conquering fear as taught by Chogyam Trungpa Rinpoche and Sakyong Mipham. The program will include guided meditation.
About the Teachers
Jay Lippman has been a student of Shambhala Buddhism since 1974 and is a senior teacher and advanced meditation instructor. Jay is a student of both Chogyam Trungpa and Sakyong Mipham. He also studied for many years with the Kagyu master, Khenpo Tsultrim Gyamtso. Jay was directed by Khenpo Tsultrim to teach a variety of specific courses in order to clarify key points of Buddhist teachings for Western students.
Jay is known for his genuine commitment to serious Dharma study and practice, for his sense of humor, clarity and accessible style. In past years Jay has taught programs at the Toronto Shambhala Center, as well as other centers in north America.
Helmfried Muller became a student of Chogyam Trungpa in 1975 and is currently a student of Sakyong Mipham. He lives in Toronto with his wife Erika and enjoys playing with his three grandchildren. Helmfried regularly teaches guided meditation online, and provides individual support with meditation to students.
Suggested Reading
The Myth of Freedom by Chogyam Trungpa, pages 63-80 (section called Working with Emotions).
Registration
Please note that we have added a registration fee of $25 for our Saturday workshop series. As always, our generosity policy applies for those who cannot afford to pay the full program fee, and a "patron price" is available for those who would like to offer a bit more. As an entirely volunteer-run, non-profit organization, we are so appreciative of the support from program participants, members and donors. Thank-you!
To register, click the "Register Now" button below. After filling out the online registration form, you can pay through PayPal using your credit card or PayPal account.
Once you register, the Zoom link is sent out the day before or on the day of the program.