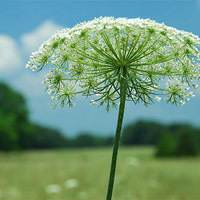 Relax As It Is - An at home two or five-day morning retreat
with Donald Eckler
When we meditate, most of us want to have a "great meditation session," or we hope that all the things that are bothering us will somehow magically disappear. It's good to remember that meditation is about opening and relaxing with whatever arises, without picking and choosing. Sometimes we're irritable and angry. So be it. Sometimes we're joyful and settled. So be it. We're not trying to create a calm mind and get rid of an active mind. We're making friends with whatever arises, with respect and appreciation.
"Relax As It Is - An at home two or five-day morning retreat" is an opportunity to practice the art of making friends with one's mind. It does take practice! For those of you who are new or relatively new to meditation, it's helpful and easier to practice for longer periods in guided sessions. For those of you who are regular practitioners, please join us for a relatively relaxed program.
This online program will include meditation instruction, periods of practice, talks, and discussion.
You are invited to attend any part of this five day online retreat.
Daily Topics
Day 1 - Settling in and Making Friends with Your Mind
Day 2 - Working With Emotions: Practical Advice
Day 3 - Working with Obstacles: Gentleness is the Best Whip
Day 4 - Opening to Others: Loving-kindness and Tonglen
Day 5 - Always Maintain Only a Joyful Mind
About Donald Eckler
Donald Eckler is a senior teacher and mindfulness instructor at the Toronto Shambhala Meditation Centre where he teaches regular programs as well as yearly seven-day retreats. He leads weekly mindfulness classes for the Adult Mental Health Care Unit at St. Joseph's Hospital and for faculty and staff at Ryerson University. In early 2019, as a teacher for the Centre for Mindfulness in Public Safety, he facilitated a mindfulness-based wellness program for correctional officers at the Elgin-Middlesex maximum security facility. Donald has trained in end of life care and he offers ongoing spousal-loss programs for Bereaved Families of Ontario. Over the past thirty years he has presented mindfulness programs at schools, universities, YMCA's, community groups, and symposiums.
For 37 years he was a teacher with the Toronto District School Board where he taught emotionally vulnerable children. He was responsible for designing and introducing the first class in the TDSB to integrate these sensitive, yet inherently good students into regular classrooms.
Program Fees
$50 for five days or $15 for single days.
As always, our generosity policy applies for those who cannot afford to pay the full program fee, and a "patron price" is available for those who would like to offer a bit more.
Note: If you are not atttending the full five days, please indicate in the "Comments" field on the registration page which days you will be attending.
Join Zoom Meeting
https://us02web.zoom.us/j/89242221716
Meeting ID: 892 4222 1716
Passcode: relax
To connect by phone:
Please dial
+1-647-558-0588 Canada

Meeting ID: 892 4222 1716
Passcode: 199212
Find your local number: https://us02web.zoom.us/u/kbBQy2OmTL
Visit the Zoom website for information about the Zoom video conferencing system.
Everyone welcome.
Zoom etiquette
If you don't have Zoom please download it in advance.
Please initiate the link several min before the start time so we can start promptly at 10am
Please be sure to keep your computer's microphone off as sounds in your own home will be heard by other participants. You will find the microphone icon in the lower left hand corner of your screen.
If you are late arriving that is not a problem. Please enter the call mindfully, again with your microphone muted.
Registration
Please register by clicking on the "Register Now" button below.

If possible, please register for this program before its start time on Saturday August 22nd.