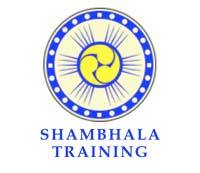 Feel Human Again: Shambhala Training, Level I - Online
with Nicholas Kranz
In Feel Human Again we explore the view that human beings, at the core, are fundamentally awake. Through training in meditation we learn to let go of habitual patterns, drop our attachment to how things "should" be, and begin to truly appreciate things as they are. Wakefulness is not about escaping the world we live in but rather it is about entering our lives more fully.
The first in the series of Shambhala Training levels, this retreat is recommended for both new and experienced meditators. It provides students with basic instruction for sitting and walking meditation as a means to develop mindfulness in daily life.
Every Shambhala Training level includes thorough meditation instruction, periods of meditation practice, optional one-on-one meetings with a meditation instructor, talks by a senior teacher, group discussions, and contemplative movement exercises.
This program is offered online, using Zoom video conferencing.
About Nick Kranz
Nick Kranz is an experienced and dynamic meditation teacher with a passion for sharing authentic wisdom. He's interested in social innovation, cultural transformation, and collaborative business that positively impacts society.
He has studied under Khenpo Tsultrim Gyamtso Rinpoche, Khandro Rinpoche, Sakyong Mipham Rinpoche, Mingyur Rinpoche, Ato Rinpoche and many other great Tibetan Lamas. Nick is the founder of the practice of social meditation, which is practiced around the globe. He has trained hundreds of leaders using this form of practice.
Registration
Please register for this program by clicking on the "Register Now" button below. Please register at least one hour in advance to allow for processing of your registration. Once you register, the Zoom link is sent out the day before or on the day of the program.

Note: If you cannot afford to pay the full program fee, see our generosity policy.