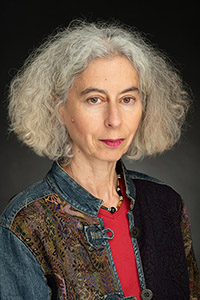 Ancestral Drala and the Primordial Heart
with Ellen Mains
Though the Shambhala teachings invite us to include our family lineage and traditions, many of us may have experienced a dissonance between our path and the family or culture we were born into. Even if we don't know the names of our ancestors and know little about their lives, we still carry the imprints of their wounds and longings. But as much as these often affect us, it may not be obvious how to unravel and link these imprints with the teachings and aspirations of basic goodness.
In this four-hour contemplative workshop, we will gently explore our relationship to the rich terrain of our ancestral inheritance within the field of nowness in order to bridge these realms of our experience. Through guided meditations, embodied awareness, journaling and other exercises, we will create a welcoming environment for the possibility of natural insight, joy in linking these energy streams, and a nourishing and deepening of our practice.
This program is offered online, using Zoom video conferencing. It runs from 10am to 12pm and 1pm to 3pm.
About Ellen Korman Mains
Ellen has been a senior teacher in the Shambhala community for over four decades and a long-time student of body-mind disciplines including Kyudo which she taught at Naropa University and internationally.
As a Focusing Professional, she guides individuals addressing challenging issues using Inner Relationship Focusing.
Her award-winning book is "Buried Rivers: A Spiritual Journey into the Holocaust."
Registration
Please register for this program by clicking on the "Register Now" button below. Please register at least one hour in advance to allow for processing of your registration. Once you register, the Zoom link is sent out the day before or on the day of the program.
Note: If you cannot afford to pay the full program fee, see our generosity policy.