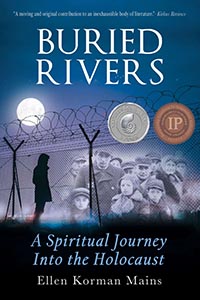 Ancestral Drala and the Primordial Heart
with Ellen Mains
Although several Buddhist and Shambhala teachers encourage us to work with the traditions and lineages we were born into, many of us feel a dissonance between our spiritual path and our family or community of origin. While this discrepancy can deeply affect our lives, it may not be obvious how to link generational legacies with the energy and teachings of unconditional goodness.
In this contemplative workshop, we will lightly touch the terrain of our ancestral inheritances from the ground of wakefulness, and explore bridging these realms of our experience. Through talks, readings, guided meditations and other exercises, we will create a welcoming environment for the possibility of finding ancestral support, insight, and a nourishing and deepening of our practice.
This program is offered online, using Zoom video conferencing. It runs from 10:30 am to 12:30pm and 1:30 pm to 3:30 pm.
About Ellen Korman Mains
Ellen was born in Montreal and first met her Buddhist teacher, Chögyam Trungpa Rinpoche, there in 1971. She has been a senior teacher in the Shambhala community for over four decades, leading programs and retreats in North America and Europe and serving as Director of Practice & Study at the Boulder Shambhala Center. A close student of Kanjuro Shibata Sensei XX during his life, she taught Kyudo, (the Way of the Bow) at Naropa University and in Europe. In her work as an Inner Relationship Focusing Guide, she currently helps individuals cultivate deep listening skills and compassionate self-awareness.
Soon after Ellen met Trungpa Rinpoche, he told her that her family karma was extremely important and not to be ignored. But for decades his words and advice remained mysterious and confusing. In 2005, Ellen began exploring her family history and traveling to Poland. Finally integrating her experience as the daughter of Holocaust survivors, she has been exploring the overlapping territory of collective trauma, spirituality, and ancestral connection.
Her award-winning book is Buried Rivers: A Spiritual Journey into the Holocaust.
Registration
Please register for this program by clicking on the "Register Now" button below. Please register at least one hour in advance to allow for processing of your registration. Once you register, the Zoom link is sent out the day before or on the day of the program.
Note: If you cannot afford to pay the full program fee, see our generosity policy.