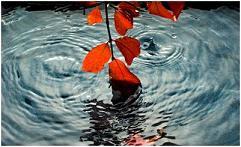 Haiku and Contemplative Mind - Online
with John McQuade
In plum-flower scent
Pop! the sun appears -
This mountain path
- Basho
This online course will introduce the practice, aesthetics and insights of Contemplative Haiku. Haiku is a brief "poetic" expression of ordinary contemplative insight. It is both a practice and expression of profound ordinary contemplative realization.
Besides the Haiku practice we will consider the deep resonance teaching: As the "Plum" haiku implicates: the phenomenal world manifestation; the Great Eastern Sun and the Path.
Also we consider the Japanese contemplative aesthetics and the deep source of the Chinese contemplatives.
Registration
Please register for this program by clicking on the "Register Now" button below. Please register at least one hour in advance to allow for processing of your registration. Once you register, the Zoom link is sent out the day before or on the day of the program.
Note: If you cannot afford to pay the full program fee, see our generosity policy.