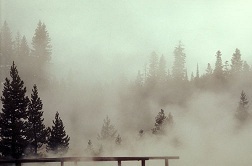 Being Contemplative: Ordinary Magic Liberation - Saturdays
with John McQuade
THIS CLASS IS FULL. REGISTRATION CLOSED.
Please consider registering for the Monday evening version of this course.
In Ancient Chinese spirituality there opened a seam between Daosim and Zen (Chan). This seam is the contemplative arts. This course explores the contemplative arts as a way of liberation. We present Haiku - a short literary form - as the ongoing concrete practice.
The course introduces the sublime contemplative aesthetics, explores the relationship with Zen (Chan) and Daosim, presents the Shambhala teachings on Drala (ordinary magic) and enters liberation through the ordinary magic of the phenomenal world.
This course runs five consecutive Saturdays, starting at 1pm Eastern time. It is also offered on Monday evenings at 7pm Eastern time.

John McQuade is a Shambhala Training Teacher, practices Daoist Qigong and is the founder of Nalanda Miksang Contemplative Photography.
Registration
Please register for this program by clicking on the "Register Now" button below. Please register at least one hour in advance to allow for processing of your registration. Once you register, the Zoom link is sent out the day before or on the day of the program.