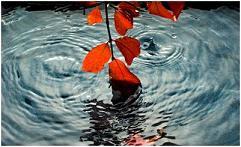 Tonglen: Meditation for Love and Compassion - A Saturday Morning Workshop - Online
with Donald Eckler
Tonglen, the practice of sending and receiving, is an ancient Buddhist practice to awaken compassion. With each in-breath we take in other's pain. With each out-breath, we send them relief. By embracing, rather than rejecting the unwanted and painful aspects of experience, we overcome fear and develop greater empathy for others. We are more in tune with the joy and suffering of life.
The practice of tonglen can be traced back to the great 10th century, Indian Buddhist meditation master, Atisha, and to the 12th century teacher Chekawa Yeshe Dorje who codified Atisha's teachings into the practices known as lojong. Tonglen was introduced to the Shambhala community by Chögyam Trungpa, Rinpoche, in the 1970's and continued to be presented by senior teachers including Pema Chödrön who taught tonglen extensively.
This meditation workshop will teach the formal practice of tonglen as well as informal ways to take tonglen off the cushion and into our everyday lives. The program will include mindfulness meditation practice and is suitable for everyone.
Donald Eckler is a senior teacher and mindfulness instructor at the Toronto Shambhala Meditation Centre where he teaches regular programs as well as yearly seven-day retreats. He leads weekly mindfulness classes for Mental Health inpatients at St. Joseph's Hospital and for faculty and staff at Ryerson University. As a teacher for the Centre for Mindfulness in Public Safety, he facilitated a mindfulness-based wellness program for correctional officers at the Elgin-Middlesex maximum security facility. Donald has trained in end of life care and he offers ongoing spousal-loss programs for Bereaved Families of Ontario. Over the past thirty years he has presented mindfulness programs at schools, universities, YMCA's, community groups, and symposiums. He appreciates the opportunity to present this precious jewel of meditation practices.
For more information, contact Donald at [email protected]
Please register for this program by clicking on the "Register Now" button below. Please register at least one hour in advance to allow for processing of your registration. Once you register, the Zoom link is sent out the day before or on the day of the program.