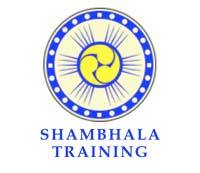 Warrior in the World: Shambhala Training, Level III - Online
with Shastri Jil Amadio
Now that we have seen how we retreat into a cocoon of habit and fear, how do we step out in the world? In this program, we begin to engage the world directly and extend the attitude of fearlessness to our day to day activities.
In this weekend workshop, we work in a deliberate way. We make an effort to bring the mindfulness and awareness cultivated during our meditation practice into all aspects of our daily life. When we become awake to our sense perceptions, we can venture into the world with confidence and a vulnerability that is fearless, gentle, and alive.
The "warrior in the world" leaves the stuffiness of the cocoon, our habitual fear and hesitation, to explore the world with direct perception. This can be the beginning of a life-long love affair with the phenomenal world—not based upon the reference points of hope and fear, gain or loss. Along this journey we develop genuine confidence, humor, and personal dignity.
Meet Your Instructor

Jil Amadio is an Author and the Founder of the Intelligent Heart Collective, an organization providing conscious leadership development across sectors. Trained in Awareness-Based Social Change Systems Jil is inspired by the power of mindfulness to transform societal challenges. She has worked in change leadership for private, public and nonprofit sectors, and has authored award-winning documentaries that give voice to those marginalized. Appointed Shastri (senior teacher) in 2016 by Sakyong Mipham Jil is known for her ability to evoke insight and warmth.
About the Way of Shambhala
This course is the third course in the Way of Shambhala series, which offers a structured path of meditation and a complete introduction to the foundations of Shambhala Buddhism. Open to people of any spiritual tradition, this series provides a strong foundation in mindfulness-awareness meditation practice, wisdom teachings, and physical practices rooted in the ancient traditions of Shambhala and Tibetan Buddhism.
Prerequisite: Birth of the Warrior: Shambhala Training, Level II

Have you taken this program before? You are most welcome to join us again at a 50% discount (or pay what you can afford).
This course will be conducted online using Zoom. After registering you will be sent a Zoom link by email before this session.
Note: If you cannot afford to pay the full program fee, see our generosity policy.
Registration
To register, click the "Register Now" button below. Please register at least 1 hour prior to the start of the program to allow for processing of your registration. After filling out the online registration form, you can pay through PayPal using your credit card or PayPal account. Once you register, the Zoom link is sent out the day before or on the day of the program.