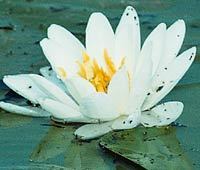 Relating with Grief and Loss: A Meditator's Approach
with Emily Bower
In this two-hour Zoom class, Emily will offer guided practice and a talk, and facilitate discussion.
Impermanence: The Buddhist tradition regards the human journey of aging and death as natural and as a path on which we could learn and grow as beings. Contemplating the fact that we age and die, while intimidating at first, leads to emotional growth, resiliency, and courage.
Grieving loss: In the days and months after the death of someone we love, or the loss of something important to us, we might feel shock, disorientation, and "knocked down" emotionally. Our tools as meditators can be very useful at such times, to orient ourselves in the here and now, and find support and grounding through meditating and meeting with others.
Starts at 1 pm EST and goes to 3 pm EST.
Online Registration
Please register for this program by clicking on the "Register Now" button below. Please register at least one hour in advance to allow for processing of your registration. Once you register, the Zoom link is sent out the day before or on the day of the program.