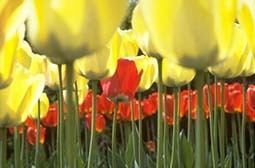 Looking and Seeing: Introduction to Contemplative Photography - Online
with John McQuade & Peter Luke
When eye, heart and world are in the same place at the same time your seeing is clear and intimate and your images are strong and vivid.
These five Sunday afternoon online workshops introduce the practice of contemplative photography. The course includes instruction, teaching, assignments and image reviews.
No photographic experience necessary but you need a digital camera ( a point and shoot camera or good phone camera is acceptable).
For more information go to www.miksang.org or contact instructor John McQuade at [email protected].
John McQuade is co-authour of Looking and Seeing and Heart of Photography.
Co-teaching this course is Peter Luke -- a Miksang teacher living in Stratford, Ontario. Peter works part-time at a non-profit as a psychotherapist and recently has started a private practice. He is a long standing member of a local poetry collective.
Please note: Times are EST.
Registration
Please register for this program by clicking on the "Register Now" button below. Please register at least one hour in advance to allow for processing of your registration. Once you register, the Zoom link is sent out the day before or on the day of the program.
Note: If you cannot afford to pay the full program fee, see our generosity policy.