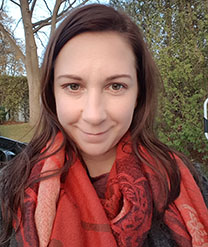 Nine Stages of Shamatha
with Marianna Siniakova
Do you sometime feel lost in your meditation practice and find yourself wondering what you are actually doing? Whether you are new to meditation or have been practicing for years, it is easy to loose our precision and understanding of the technique. Studying the path of meditation is fundamental to helping strengthen our practice and clarify the method.
Join us for this online workshop where we will explore a map of the meditative process as presented in the Nine Stages of Shamatha (Calm Abiding). The overview of naturally progressive stages that develop as the practice becomes stronger. It helps to recognize where you are on the path, what the obstacles are on each particular stage, and how they can be overcome.
In this workshop, an overview of Nine Stages of Shamatha will be presented. We will discuss each stage, the path, pitfalls and antidotes. There will be time for discussion, questions, and short practice.
This workshop is open to people at all levels of practice.
About Marianna Siniakova
Formally trained as Buddhist scholar, Marianna also has an academic background in Mindfulness Psychotherapy, Education, and Social Justice. she has been a practitioner in the Shambhala tradition since 1998. Currently Marianna holds the position of Director of Practice and Education for the Toronto Shambhala Centre.
Note: All times are EST.
Registration
To register, click the "Register Now" button below. Please register at least 1 hour prior to the start of the program to allow for processing of your registration. After filling out the online registration form, you can pay through PayPal using your credit card or PayPal account. Once you register, the Zoom link is sent out the day before or on the day of the program.
Note: If you cannot afford to pay the full program fee, see our generosity policy.