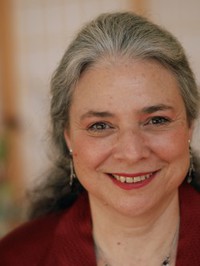 Leading a Genuine Life
Saturday April 24, 2-3:30pm Eastern
In this online session we will explore what it means to be genuine and lead our life from this ground. We will practice meditation -- training in being simply and gently with our body, heart, mind and environment as it is, without manipulation. We will consider the impact of engaging the world with genuineness in contrast to habits and deception.
There will also be an introduction to the classic contemplations of the four thoughts that transform the mind, further support for leading a genuine life.
These four thoughts are the subject of The Power of Genuineness program November 13 - 14, 2021.
Open to everyone.
About the teacher
Eve Rosenthal has been a senior teacher in Shambhala for many years leading programs for the public as well as advanced practitioners. Founder of Shambhala Online, Eve has worked in the technology sector on Wall Street and as a university professor. She is a long time practitioner and instructor of Tai Chi Chuan and enjoys playing the piano. She will be joining us from her home in Halifax, Nova Scotia.
Online Registration
Please register for this program by clicking on the "Register Now" button below. Please register at least one hour in advance to allow for processing of your registration. Once you register, the Zoom link is sent out the day before or on the day of the program.