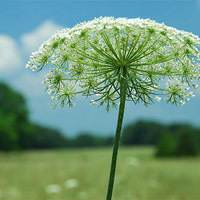 Midsummer's Day Community Celebration and Music Event
UPDATE
With Ontario gradually re-opening and the opportunity to start gathering in larger numbers in the coming weeks and months, we've decided to postpone the Community Celebration and Music Event until we can meet together in a park and have the music workshop in-person. Many things have been working well online, but the particular magic of an in-person community music workshop will be worth the wait. We will announce the new date as soon as we are able to confirm, based on provincial re-opening plans and the availability of the musicians.
In the meantime, we're all encouraged to get out into the natural world this weekend if we can, to celebrate the Summer Solstice and enjoy the earth and the changing seasons.
---
Include the whole family, your open hearts, voices, instruments, clapping hands and clicking fingers for an enjoyable session of participatory music-making for a joyous Midsummer's Day music event.
Together we will explore simple instrument making, create melodies, drumming, singing, and movement if desired. This session is meant for everyone with or without musical experience or instruments.
This is an opportunity for us all to explore and express ourselves musically or vocally in the spirit of Windhorse, togetherness, and mutual bonding as best as we can through our screens. Those who sing or play instruments are encouraged to participate at your level while staying mindful of the whole group. Musical experience will not affect the level of participation in this session. Everyone's involvement is vital to the experience we will create together. The goal at the end is to express a musical piece or pieces that unite us in musical collaboration and healthy enjoyment.
Schedule
2pm - Community gathering with Tibetan Lhasang ceremony
2:30pm - Music Scapes online group musicking session, led by Toronto Shambhala member Eileen Rene Vogn.
4pm - close (or stay and chat)
Preparation
This session will be set up for online participation for the whole family and people of all ages. In preparation for creating your own instruments, please gather any of the following items you may have around the house, garden or environment before the session:
Drum sticks, natural wooden sticks or wooden spoons of the similar 'drum stick' size
Containers with lids
Buckets or pails
Shakers, shakeable beads, marbles, shells or other non-breakable shake items, pieces of bark, stones, pine cones
Cutlery
Bells, chimes, whistles, elastic bands
Combs, or anything else that can make an audible sound.
Participants will be able to communicate with the facilitator individually with questions by chat when necessary throughout the session.
Facilitator
Eileen Rene Vogn is a musician, coach, student, educator, and songwriter with certificates in Music Care Facilitation, Jazz and Master of Arts in Community Music.
Rene has contributed music and group facilitation to community and youth programs, transitional homes, Toronto Pearson Airport, Toronto Culture Days, festivals, private events, interdisciplinary and environmental events, and was the winner of the Toronto Millennium Songwriting Contest. Her Music Scapes programs combine multiple facets of music-making & learning through health, wellness, mindfulness activities, and wholesome entertainment.
Registration
Please register so that we have a sense of numbers, and you're invited to make a donation via PayPal if you are so inspired. All are welcome!