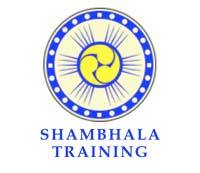 Awakened Heart: Shambhala Training Level IV - Online
with John McQuade
In Awakened Heart, Shambhala Training Level IV, the boundaries between "us in here" and the "world out there" become more permeable. Our natural curiosity takes us deeper as our hearts open and we learn to let more of the world in, allowing ourselves to be touched without closing down out of fear. We start to see that who we are and what the world is are not as separate as we might have assumed. We continue to discover our inherent confidence, patience, and generosity.
This program includes:

Guided meditation practice
Meditation talks
One-on-one meditation instruction
This program is offered online, using Zoom video conferencing.
All times are Eastern Standard Time (EST). Prices are in Canadian dollars.
Prerequisite: Warrior in the World—Shambhala Training Level III.
Teacher: John McQuade is the founder of Nalanda Miksang (www.miksang.org) and co-author of Looking and Seeing and Heart of Photography.
Registration
Please register for this program by clicking on the "Register Now" button below. Please register at least a day in advance to allow enough time to process your registration and to receive the Zoom link. Last minute registrations might not receive access to the program. Once you register, the Zoom link is sent out the day before or on the day of the program.
Generosity policy: If you cannot afford to pay the full program fee, see our generosity policy.