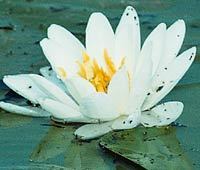 Compassion: A Five-day Morning Retreat
with Stanley Fefferman & Dr. Joe Lukezich
Join us for all or any part of this online meditation retreat.
This retreat will be based on the practice of mindfulness and awareness with an emphasis on opening out to others and to the world. There will be some instruction on sitting practice, tonglen (sending and taking), walking meditation practice and, weather permitting, walking outdoors to explore the richness of the phenomenal world. There will be time each day to discuss our experience and to share our questions. Doing all these practices will encourage us to develop our basic goodness and to share it with others.
Five consecutive mornings from 9:30am to 12:30pm Eastern Time.
Everyone welcome. No previous experience required.
Optional reading for this retreat is: Chögyam Trungpa, Training the Mind and Cultivating Loving-kindness, edited by Judith L. Lief. Shambhala Books, Boulder, 2003.
Cost: $100/$125 for the full retreat and $25/$30 for individual days. - or pay what you can afford.
Registration
Please register for this program by clicking on the "Register Now" button below. Please register at least a day in advance to allow enough time to process your registration and to receive the Zoom link. Last minute registrations might not receive access to the program. Once you register, the Zoom link is sent out the day before or on the day of the program.