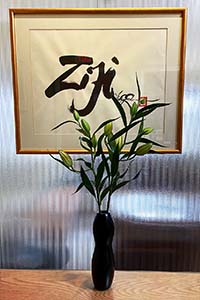 COVID-19 - Update on Re-Opening Plans
COVID-19 - Update on Re-Opening Plans - October 2021
The Shambhala Centre is beginning to gradually re-open our doors with COVID-19 protocols in place such as masking, distancing, capacity limits, cleaning protocols, and new HEPA air purifiers.
Most in-person programming will also be streamed online via Zoom, and we ask anyone not fully vaccinated against COVID-19 to please participate online-only for the time being.
Even as we re-open our doors, we recognize that many people have enjoyed the accessibility of online programming, so we intend to continue to offer online programs long-term. Our in-person options will be minimal to begin with, and will gradually increase over time. We're looking for volunteers to help with both in-person and online programming. Please contact us at [email protected] to find out more about our volunteer opportunities.
Read our guidelines for visitors and program participants.
Check the website regularly for information on in-person events and programs! Pre-registration is required to reserve your spot in the shrine room.