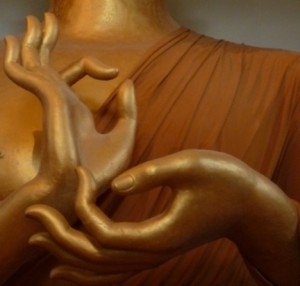 The Four Noble Truths - Online Workshop
with Stanley Fefferman
Buddha…saw there was a problem, he worked on it, and he got beyond it….In the twenty-six hundred years since the time of the Buddha, millions of people have followed his example, and they have been quite successful….We can practice the path of meditation in the same way and style as the Buddha…in order to overcome anxiety, deception, neurosis. - Chögyam Trungpa, " The Four Noble Truths," in The Path of Individual Liberation, pp. 375-76.
The Four Noble Truths that the Buddha taught are: the Truth of Suffering, the Truth of the Cause of Suffering, the Truth of the Cessation of Suffering, and the Eightfold Noble Path.
Over a period of four months, we devote one class to workshop each of The Four Noble Truths. Each class will include practice of sitting and walking meditation, with instructions as needed; a commentary on the content and application of each Truth, small group discussions, and a concluding general question & answer period.
The classes are open to new and experienced students.
About the Teacher
Stanley Fefferman studied Dharma with the Venerables Karma Thinley Rinpoche, and Kalu Rinpoche, before meeting the Vidyadhara, Chogyam Trungpa Rinpoche in 1975. Stanley moved to Boulder for five years, where he served as Librarian at the Kalapa Court, taught Poetics at Naropa University, and worked with the Vidyadhara on his Ikebana installations.
Back in Toronto, he organized cultural activities including Dharma Art and Buddhist-Christian Dialogue, and he directed Shambhala Training Levels.
After retiring from the English Department at York University, Stanley worked as a performance photographer and music critic. He has published a biography, two books of his own poetry, and co-translated into English a volume of the poems of Hermann Hesse.
Cost: $130 ($170patron) for all four classes or $35 ($45 patron) for individual classes.
Online registration
Please register for this program by clicking on the "Register Now" button below. Please register at least a day in advance to allow enough time to process your registration and to receive the Zoom link. Last minute registrations might not receive access to the program. Once you register, the Zoom link is sent out the day before or on the day of the program.
Generosity policy: If you cannot afford to pay the full program fee, see our generosity policy.