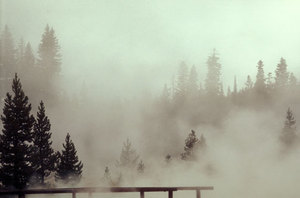 The Way and the ways: Daoism and the Contemplative Arts
with John McQuade
There is something in a state of fusion
Before Heaven and Earth were born
Silent, vast
Independent, and unchanging
It moves everywhere without fail
Picture the Mother of all beneath heaven
I do not know its name
The word I say is Way
Forced to give it a name
I say Great

- Lao Tzu
In the Japanese contemplative art traditions the practices are sometimes called "do." For example Kyu-do (the way of the bow) and cha-do (the way of tea).
The deep reference and resonance is with the ancient Chinese contemplative arts which issued as independent practices and ways in a seam between Daoism and Chan (Zen) Buddhism. The Eastern contemplative arts are informed and infused with Daoist principles and insights.
This course is more of a "cultural studies" program although it includes the practice of haiku-do. The haiku practice is a way of embodying and expressing these principles. The course presents some of the basic principles and teachings of Daoism including references to some "root texts" and commentaries from some Daoist scholars such as David Hinton and Eva Wong.
The main focus will be the Chinese contemplative artists with particular reference to poetry and landscape painting.
For this course it is required that you have taken an introductory haiku course in the Moon and Sun haiku school. There are many introductory haiku classes offered this term (consult the Toronto Shambhala Center calendar and www.dralaimage.com)
For more information consult www. dralaimage. com or [email protected]
About John McQuade

John McQuade is a Shambhala Training teacher and meditation instructor. He is a founder of Miksang contemplative photography and co-director of Nalanda Miksang. He is also the founder of AbsoluteEye photography.

John is co-authour of two books on contemplative photography: Looking and Seeing and Heart of Photography.
John is practicing Qigong. Part of his PhD studies was with Dr. Jay Goulding, one of the leading Western Scholars in Daoism.
Online registration
Please register for this program by clicking on the "Register Now" button below. Please register at least a day in advance to allow enough time to process your registration and to receive the Zoom link. Last minute registrations might not receive access to the program. Once you register, the Zoom link is sent out the day before or on the day of the program.
Generosity policy: If you cannot afford to pay the full program fee, see our generosity policy.