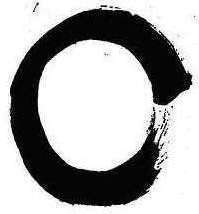 Contemplative Haiku: A brief introduction
with John McQuade
When we draw down power and vastness into a single perception we are discovering and invoking magic

- Chogyam Trungpa
Haiku is a short poetic form – three lines. It expresses the ordinary occasion of the "now moment". Contemplative Haiku explores the power and vastness of that single perception moment.
The course introduces the basic form and practice of contemplative haiku. It proceeds through haiku practice. Each person will have personal feedback for their haiku submissions (via email) and during the class we will collectively share our haiku.
No writing experience necessary.
This course is a prerequisite for The Way and the ways/ Daoism and the Contemplative Arts.
For more information consult www.dralaimage.com or [email protected]
About John McQuade
John McQuade is a Shambhala Training teacher and meditation instructor. He is a founder of Miksang contemplative photography and co-director of Nalanda Miksang. He is also the founder of AbsoluteEye photography.

John is co-authour of two books on contemplative photography: Looking and Seeing and Heart of Photography.
John is practicing Qigong. Part of his PhD studies was with Dr. Jay Goulding, one of the leading Western Scholars in Daoism.
Online registration
Please register for this program by clicking on the "Register Now" button below. Please register at least a day in advance to allow enough time to process your registration and to receive the Zoom link. Last minute registrations might not receive access to the program on time. Once you register, the Zoom link is sent out the day before or on the day of the program.
Generosity policy: If you cannot afford to pay the full program fee, see our generosity policy.