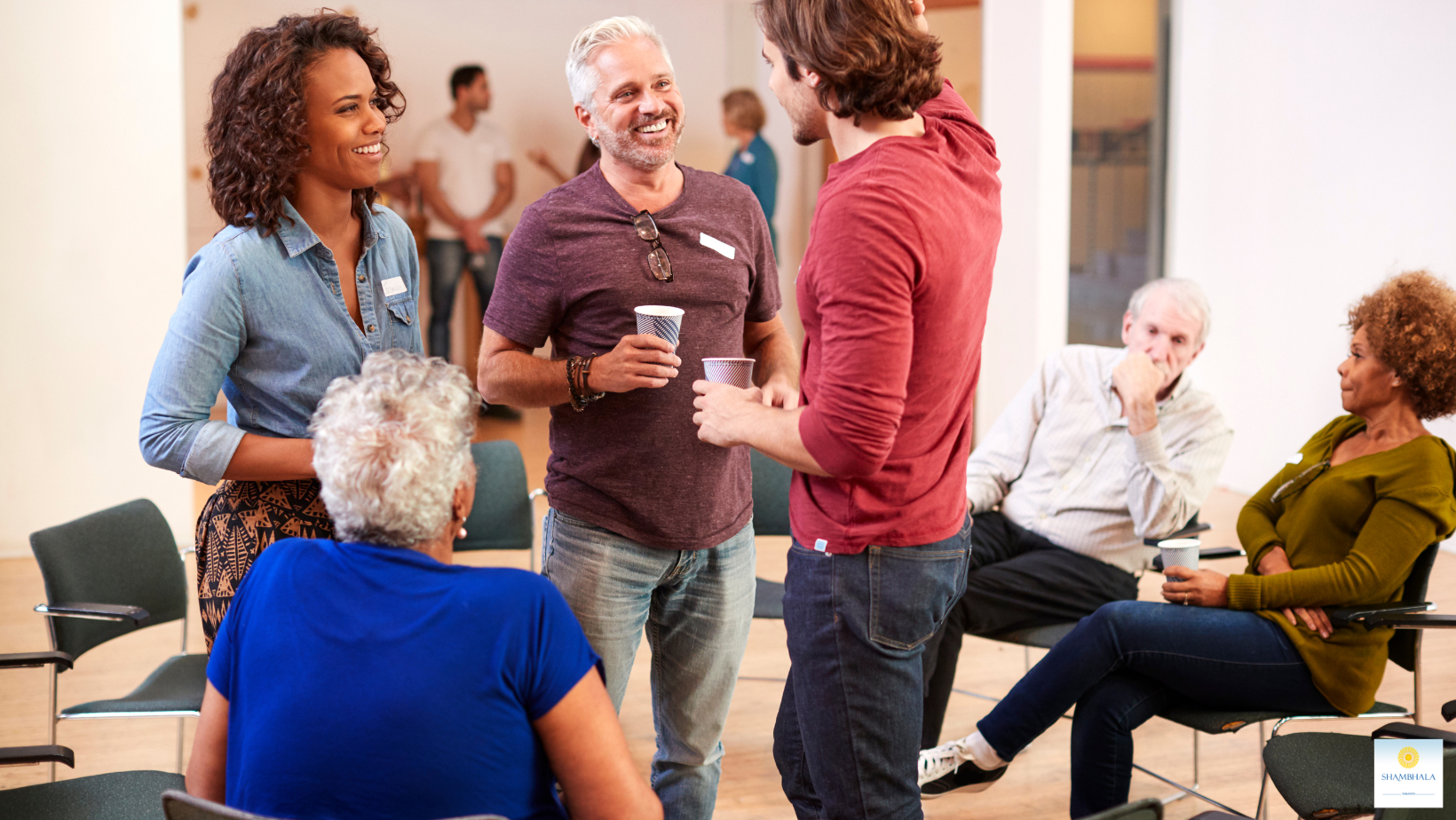 Shambhala Toronto Community Meeting (Hybrid)
Greetings from the Shambhala Toronto Leadership team. We are committed to communicating with you more during this year of transition to share what's happening and to listen to your inspiration. Together we will create a fresh start for our sangha. Our goal is to involve the whole sangha in our work, and we have processes in motion.
Your Toronto leadership team looks forward working together with you. We are holding monthly Community Meetings for all of us to reconnect, practice, have Vision to Action updates, and a Q & A period. If you have something to present to the Community, please contact us so that it can be shared at one of our Community Meetings. Please join us in person at the Centre, or on Zoom (link will be emailed to our membership the during the week leading up to the meeting), to hear more details about the initiatives we are using to move forward.
Agenda:
2:45 Gather and socialize
3:00 Welcome & shamatha practice together
3:30 Update from the Leadership Team
4:00 Open floor for Q&A
4:30 Dedicate the Merit
If you have something you would like to present to the sangha, please notify us in advance, and we will schedule time for it in our meeting.
- Lee Inkster, interim Centre Director