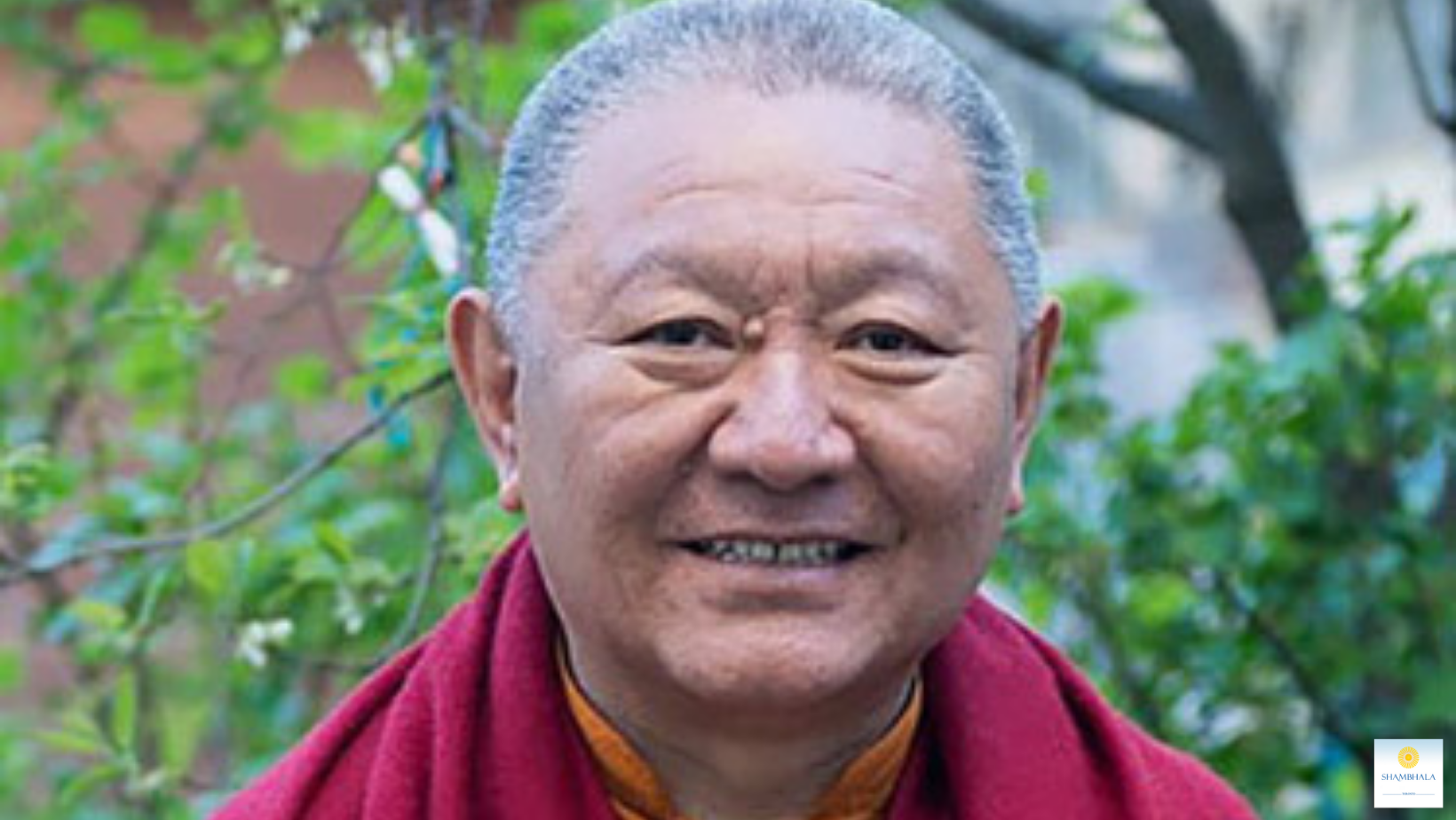 Refuge and Bodhisattva Vows with the Venerable Ringu Tulku Rinpoche
The Venerable Ringu Tulku Rinpoche is in the Kagyu lineage, he knew Chogyam Trungpa Rinpoche, and was one of the first to receive the Sadhana of Mahamudra from him.
If you wish to take a Refuge or Bodhisattva Vow at this time, you may.
Please see the Vow Preparation events listed in our monthly calendar for ways to best to prepare for taking this step, particularly if you are preparing to take the Bodhisattva Vow.
Rinpoche speaks flawless English and is a wonderful teacher. He is well acquainted with Shambhala in a most positive way, but also with the troubles we are experiencing.
For more information about the Venerable Ringu Tulku Rinpoche, please visit
www.bodhicharya.org
When you register, please indicate in the Comment box whether you would like to receive Refuge or Bodhisattva Vows during Rinpoche's visit. We are offering a Vow Preparation course and study opportunities about what it means to be a Buddhist and take Refuge prior to the Rinpoche's visit.
Please see below for further resources.
NOTE: Family and other guests are welcome during the Refuge Vows, however only Bodhisattvas can attend the Bodhisattva vow ceremony. A celebration will follow at the end of the ceremonies.
~*~
INTRODUCTION TO REFUGE AND BODHISATTVA VOWS
For Refuge Vows:
This is open to anyone who sincerely wants to do it. These are the guidelines (although not strict criteria) for those taking the Refuge Vow. Family and friends are welcome to attend.
you have studied and practiced regularly for at least 6 months,
you have taken some classes on the Buddhist path
you should understand the exact meaning of taking refuge.
you should see a Meditation Instructor
study the Refuge related materials, at the minimum you should read Chogyam Trungpa Rinpoche's "Refuge" chapter in Heart of the Buddha. Highly recommended is our visiting teacher's book "Refuge: Finding a purpose and a path." available at the link below.
Each vow ceremony takes about 45-60 minutes
Supportive preparatory reading for taking Refuge Vows and for our related discussion groups:
Recommended reading by Ringu Tulku Rinpoche: Refuge: Finding a purpose and a path by Ringu Tulku Rinpoche We have copies of the book available at the Centre for $10, please let us know if you would like one.
Highly recommended: The Heart of the Buddha "Refuge chapter"– Chogyam Trungpa Rinpoche
Taking Refuge, The Collected Works of Chogyam Trungpa Volume 1 – Chogyam Trungpa Rinpoche
Taking Refuge from The 1999 Seminary Transcripts, Book One – Sakyong Jamgon Mipham Rinpoche
The Jewel Ornament of Liberation – Je Gampopa
Words of my Perfect Teacher – Patrul Rinpoche
Cutting Through Spiritual Materialism – Chogyam Trungpa Rinpoche

For Bodhisattva Vows:
The prerequisite is having taken Refuge prior to the Bodhisattva Vow, and have approval from a senior meditation instructor. You should study the Bodhisattva Sourcebook and understand the importance of offering a bodhisattva gift to the lineage. This is something you are literally or symbolically attached to, and it is necessary for the ceremony: placing the gift is the actual moment of taking the vow. This is completely separate from any voluntary heart gift you may wish to give to the teacher. Only Bodhisattvas may attend this vow ceremony
Each vow ceremony takes about 45-60 minutes
Supportive preparatory reading for taking Bodhisattva Vows: