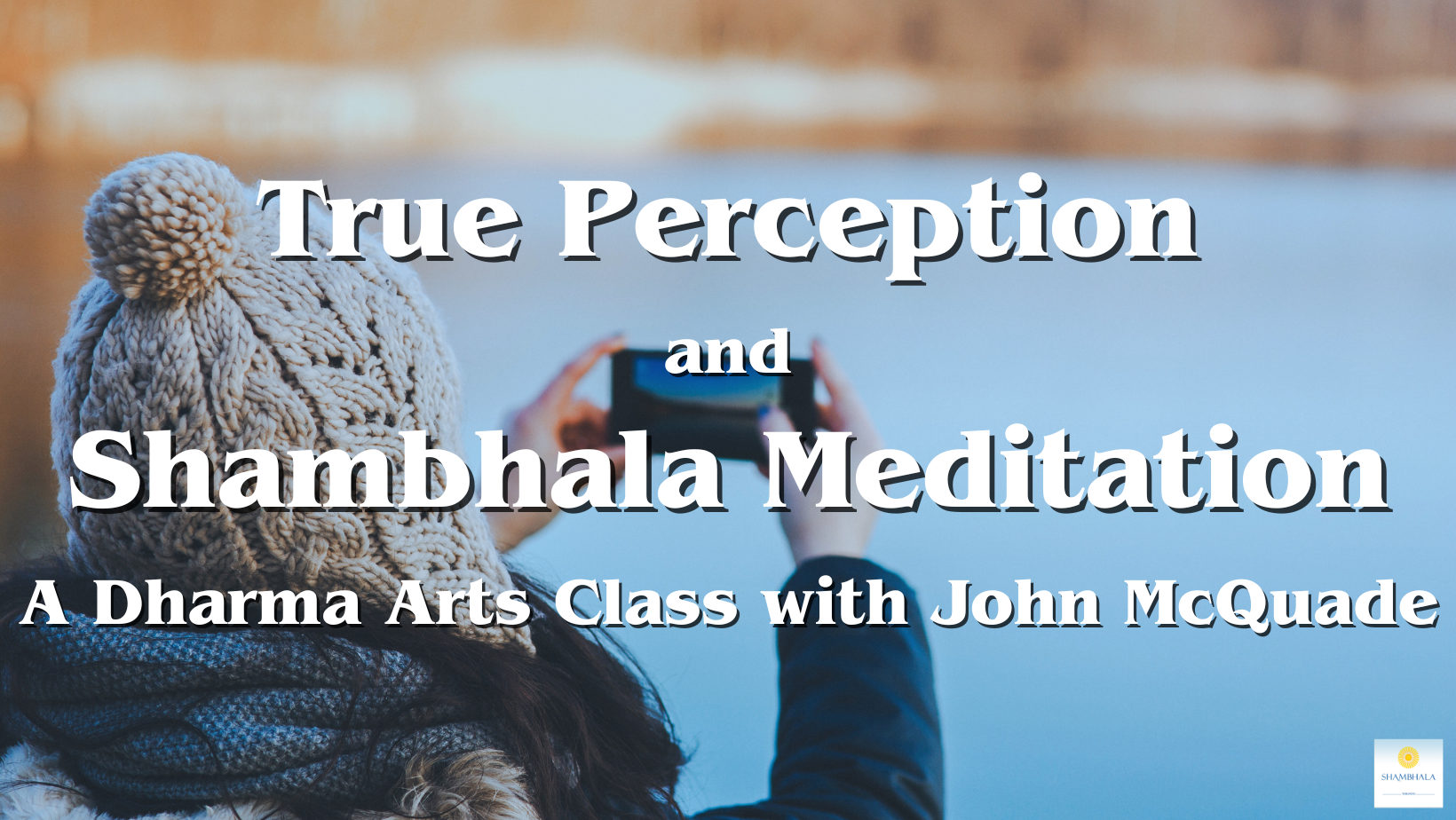 True Perception and Shambhala Meditation
with John McQuade
"When the warrior-students experience an environment where the dralas are present, where the possibilities of sanity are always there, they can appreciate the mountains, the clouds, the sky, sunshine, trees, flowers, brooks…intensely bright red and blue and brilliant white and orange…when you are fully gentle, without arrogance and without aggression, you see the brilliance of the universe. You develop a true perception of the universe"
Chogyam Trungpa: Shambhala Sacred Path of the Warrior
The great Buddhist and meditation Master Chogyam Trungpa Rinpoche was also an accomplished artist and taught Dharma Art. Also he disclosed and presented the Shambhala Teachings which resonate with the sensibilities of Western culture and open a way to engage everyday Dharma.
Chogyam Trungpa's dharma art teachings are gathered in a book: True Perception. As the above quote suggests direct, clear ordinary perception is also at the heart of the Shambhala teachings.
This course will integrate True Perception dharma art practices with True Perception Shambhala meditation practices. In particular it will include some contemplative photography practices and present two forms of Shambhala meditation: Mind/Body/World synchronization which establishes the basis for true perception and perception/awareness meditation practice which engages and manifests true perception.
No meditation or photography experience necessary. You will receive instruction. (you need a digital camera. A phone camera is fine.) The course will include a contemplation of texts from Chogyam Trunpa's books Shambhala: Sacred Path of the Warrior and Great Eastern Sun. Also it will include readings from Looking and Seeing and Heart of Photography. These texts will be provided.