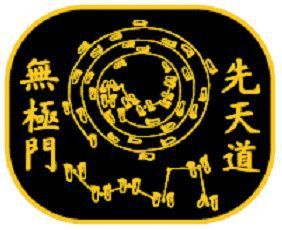 Taoist Qigong, Level 3
with Sophie Leger
Taoist Qigong is a spiritual discipline that cultivates body and mind simultaneously. No spiritual discipline is complete without integrating its formal practices into everyday life. In this respect, Daoist qigong advocates a lifestyle of simplicity and moderation, encourages the cultivation of generosity, compassion and wisdom, and fosters the development of honor and respect for ourselves and the world.

In Level 3, we will learn Hua Tu's Five Animal Forms: tiger, for tendon strengthening; bear, bone strengthening; deer, preserving generative energy; monkey, enhancing agility; and bird, improving sense of balance.

We will be introduced to the Red Phoenix Callisthenics System and the Immortals' Guide to Self-Massage and Breath Regulation, practices for removing blockages in the meridians; aligning the spinal column for optimal circulation of qi; and strengthening tendons, bones and muscles.

We will also learn more standing postures from the Yiquan system.




About Sophie Léger

Sophie Léger is one of few individuals authorized and trained by Dr. Eva Wong to teach her Daoist Qigong lineages. Over the last 9 years, Sophie has traveled extensively, offering levels 1-2, 3, 4 and 5 to hundreds of people throughout North America and Europe. A student of Sakyong Mipham Rinpoche since 1990, Sophie also has been a certified meditation instructor and teacher in the Shambhala Buddhist tradition for over 25 years. She currently works for Kalapa Media as Director of Translations and lives in Massachusetts.

Eva Wong is a 19th generation lineage carrier of the Primordial Limitless Gate School of Daoism. The student of Sun Di, she is also a 3rd generation lineage descendant in Wang Xiangzhai's Yiquan school of martial arts and Zhangshuan - standing qigong. She is an independent scholar who has written and translated many books on Daoism and related topics. On behalf of her lineage, she offers a comprehensive program involving nine levels of qigong.

Note: Women who are pregnant should wait until after child birth to participate. Qigong is not recommended for children 14 years of age and younger.
This event was originally scheduled for June and has been moved to the present date.

Prerequisite is completion of levels 1 – 2 together on the same weekend.

Please note that students should not teach any form of Xiantianwujimen or Yiquan Qigong without permission from the Lineage.

Online Registration

Note: 50 percent price discount for students who've already taken the course and want to take it again.
Please register for this program in advance by clicking on the "Register Now" link below. After filling out the online registration form, you will have the option of paying online through PayPal using your credit card or PayPal account. If you prefer not to pay online, you can pay by cash, card or cheque at the beginning of the program.