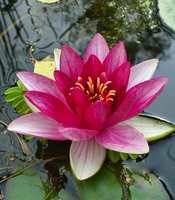 Sexual Harm, Trauma, and the Healing Journey
Join us as we watch and discuss these recorded talks from Shambhala Online.
In dialogue with Basia Solarz and Acharya Noel McLellan, Robert Wright guides us into an understanding of the depth and pervasiveness of sexual abuse in modern society, the nature and stages of trauma, and ways to move toward a healthier and safer community.
Everyone is encouraged to gather together to watch and discuss the questions and talks included in this course. There is a discussion forum for individuals taking the course.
Please be aware that the topics discussed in these videos deal with sexual harm and misconduct. As these subjects can bring up strong emotions, so viewing in a group setting, we will be sure to take periodic breaks and individuals are encouraged to take breaks and care for themselves as needed.
The teachers:
Robert Wright is a social worker and sociologist known best for his work in the fields of sexual abuse, child welfare, trauma, cultural competence, and education. In this course, Robert shares knowledge and experience that springs from decades of healing work with individuals and communities as well as his perspective as a queer, black, Christian man. For more on his work see http://www.robertswright.ca/
Noel McLellan is an acharya or "honoured teacher" in the Shambhala tradition. He is also a school teacher at the Shambhala School, where he is Dean of Mindfulness and Contemplative Learning. Noel is the author of Teaching With Bravery: Meditation and Heart Advice for Teachers, available at www.noelmclellan.com. He has two children, Gabriel and Esmé, and lives in Halifax, Nova Scotia.
Basia Solarz, MAdEd, CPCC brings over 25 years' experience facilitating conversations in educational, workplace, and community settings. Currently, she serves as the Consultant, Communications and Conflict Competence, for the award-winning Workplace Conflict Resolution Program at the Nova Scotia Health Authority. In this role, she offers mediation, conflict coaching, and educational services across the province-wide organization. A Certified Transformative Mediator™ and Fellow of the Institute for the Study of Conflict Transformation (ISCT), Basia is particularly interested in the moral-ethical dimensions of conflict transformation as well as the intersection of adult learning and the transformative approach (Bush & Folger) to working with conflict.
Modules
January 9: Module 2 - Sexual Harm, Trauma, and The Healing Journey .
January 16: Module 3 - Community Response to Harm.
January 23: Module 4 - Creating Safer Communities.
January 30: Module 5 - Questions from Community Members Regarding Harm.
Registration is not required. Everyone welcome. By donation.