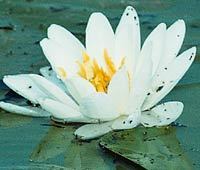 Engaged Compassion: Living as a Bodhisattva-Warrior
with Acharya Eve Rosenthal
Many of us feel inspired to respond to the world's challenges of a polarized society and geo-political difficulties with the noble open-heart of a Bodhisattva-Warrior. At the same time, we can become easily overwhelmed and at a loss for how to help.
In this program, we will deepen our aspiration to be brave with our experience. We will engage Shambhala Buddhist methods and teachings, such as tonglen, to gently increase our capacity for compassion. We will explore how to navigate open-hearted engagement and the tendency to shut down in the face of empathic distress. This exploration will take place both on the cushion and through social engagement field trips.
This program is open to all who have had meditation instruction in Shambhala.
You may join for both days or just Saturday. Saturday only fee: $120
About Acharya Eve Rosenthal
Eve Rosenthal became a student of Chögyam Trungpa Rinpoche, founder of Shambhala and Naropa University, in 1973. In the mid-eighties, she began to teach the dharma in New York City. She was empowered as an acharya (senior teacher) in 2005. She travels widely to teach on meditation and Shambhala and Buddhist principles, leading programs and retreats for the public as well as advanced practitioners. Founder of Shambhala Online, Eve has worked in technology on Wall Street and as a university professor. She is a long time practitioner and instructor of T'ai Chi Ch'uan. She lives in Halifax with her spouse, Basia.
Online Registration
Please register for this program in advance by clicking on the "Register Now" link below. After filling out the online registration form, you will have the option of paying online through PayPal using your credit card or PayPal account. If you prefer not to pay online, you can pay by cash or cheque at the beginning of the program.
Note: If you cannot afford to pay the full program fee, see our generosity policy.