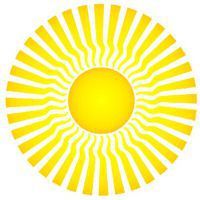 Shambhala Day - Year of the Iron Mouse
Shambhala Day marks the beginning of the New Year, and represents one of the most important traditions of Shambhala Buddhism. Based on the traditional Tibetan New Year's celebration of Losar, the day is calculated astrologically according to the Tibetan lunar calendar, and changes every year to coincide with the annual lunar cycles. This year we welcome the Year of the Iron Mouse.
Let's practice and celebrate together as a community. Everyone welcome!
Daytime Events
10:30 a.m. Sadhana of Mahamudra
11:30 a.m. Community brunch offered by the centre
1:00 p.m. Shambhala International live address from Karme Choling and Prague (worldwide group practice and celebration of our global community)
2:00 p.m. Distribution of practice booklets
Evening Events
6:00 p.m. Community potluck buffet - bring a dish to share
7:00 p.m. Meditation and Elixir of Life Sadhana (all are welcome to join this New Years practice!)
7:45 p.m. Replay of Shambhala International address (highlights)
8:20 p.m. Oath for our new Director of Practice & Education
RSVP
Please register by clicking on the "Register Now" link below so we know how many to expect. When you register please indicate if you are coming to the daytime events or the evening events in the "Comments" field.
Note: if you are coming for the evening events, please bring a dish to share for the potluck.