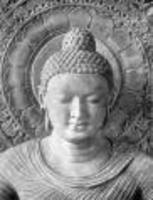 Online - Saturday Morning Dharma Study and Practice
with Shastri Jil Amadio
Join me - Shastri Jil Amadio - for a morning of meditation and dharma study, designed to give us a chance to rest our mind, de-escalate stress and strengthen our immune response.
This week we will focus on the compassion practice called Tonglen, this practices helps us feel less anxious, physically healthier and more capable to help in times of crisis. It can be used as a formal practice or on the spot, whenever suffering arises.
Come practice in virtual community! Everyone welcome.
About Shastri Amadio
Shastri (senior teacher) Jil Amadio, has been a educator of mindfulness-based disciplines since 1989. Trained in nonviolent communications, MBWR, and in traditional wisdom methods, Jil is known for her warm heart and keen insight. As a Communication Specialist, she leads training in healthcare, education and business sectors. Jil has worked in crisis/change management for global corporations, as well as non-profit organizations. She is also the author and producer of several award-winning documentaries, that shine a light on marginalized communities. She was appointed Shastri in 2016 by Sakyong Mipham, and is inspired to bring the power of meditation to societal challenges. Jil loves to spend time with her teenage daughter, who regularly teaches her about humility.
Please register for this program by clicking the "Register Now" button below. After you register, you will receive an automated message with a link to the online Zoom event. Please try to register in advance since some registrations have to be processed manually. We will do our best to send you the link in time for the program.
There is no fee for this program, though donations are always welcome. Visit our donation page, if you would like to make a financial contribution to the Shambhala Centre.