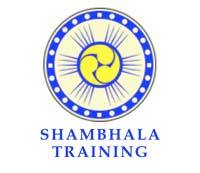 Birth of the Warrior, Shambhala Training, Level II: Unlocking our Innate Bravery
with Shastri Jil Amadio & Lee Inkster
Fear is a natural reaction to moving closer to the truth. – Pema Chödron
Now more than ever the bravery of our warrior heart is what we need to call forward to help us meet difficulty with strength. This second Shambhala Training Weekend builds on the foundation of meditation practice and explores how we can begin to work directly with fear to unlock our innate courage.

By relating to fear through meditation practice, we begin to acknowledge and soften our defences. Through tenderness, we can meet life's challenging moments, not with distractions and self-aggression, but with courage and even confidence. Complete, just as we are, we discover the bravery and the resilience of the warrior's heart.
The Retreat Container
This online retreat is specially designed to prevent zoom burn out and provides space for rest and healing within the virtual program container.
Meditation and movement will be done away from the screen and practices will be incorporated to support us in rest and recovery. You are invited to turn your cameras off any time, or if it's not possible to have your camera on at all, you can still easily attend. Questions and comments can be offered by un-muting or simply using the chat feature.
If there is anything in particular you need to make this time supportive and accessible please let us know, we want to hear from you. Contact Marianna Siniakova at [email protected]
Prerequisite: The Art of Being Human - Shambhala Training, Level I.
Meet Your Instructor

Jil Amadio is an Author and the Founder of the Intelligent Heart Collective, an organization providing conscious leadership development across sectors. Trained in Awareness-Based Social Change Systems Jil is inspired by the power of mindfulness to transform societal challenges. She has worked in change leadership for private, public and nonprofit sectors, and has authored award-winning documentaries that give voice to those marginalized. Appointed Shastri (senior teacher) in 2016 by Sakyong Mipham Jil is known for her ability to evoke insight and warmth.
Registration

Please register for this program by clicking on the "Register Now" button below. Please register at least one hour in advance to allow for processing of your registration. Once you register, the Zoom link is sent out the day before or on the day of the program.
Generosity policy: If you cannot afford to pay the full program fee, see our generosity policy.