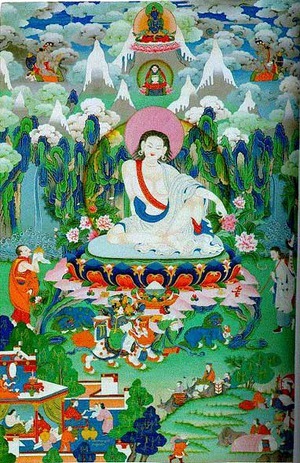 Celebrating Milarepa - Online Talk
with Dr. Joe Lukezich & Stanley Fefferman
Join us for this talk and discussion of the enlightenment and life example of Milarepa, one of Tibet's most famous yogi saints.
"Milarepa's life story shows how one can progress from being caught in the cycle of confusion, known as samsara, to becoming a student entering and practicing the path of dharma, to eventually becoming a teacher oneself and taking on the responsibility of training others."
This talk introduces the notion of lineage and explains why we celebrate Milarepa Day.
This year, Milarepa Day will be hosted internationally by Shambhala Online on February 27.
(Note: This talk was originally scheduled for Sunday February 21. Our apologies for any inconveniance this change may have caused.)
By donation. Suggested donation is $10, or whatever amount you would like to offer.