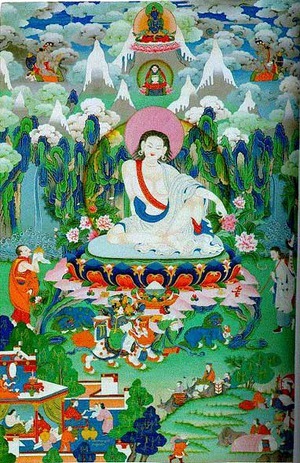 Milarepa Day - Shambhala Online
This year we will be celebrating Milarepa Day through Shambhala Online.
On Milarepa Day we celebrate the enlightenment and life example of Milarepa by chanting "The Glorious Flame of Wisdom: The Guru Yoga and Feast Offering to Milarepa" and reading the devotional songs of the Kagyu lineage fathers in The Rain of Wisdom.
For more information and to register for this program, visit the Shambhala Online website.
To learn more about Milarepa, you are encouraged to attend the online talk on February 24th, at 7:45pm EST time, Celebrating Milarepa. Presented by Joe Lukezich and Stanley Fefferman.