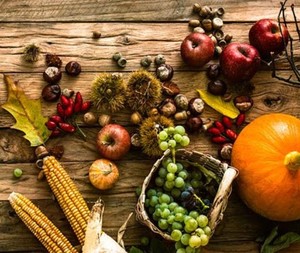 Harvest of Peace at Ontario Place
Update: Please note, location change. The event will take place at Ontario Place, Trillium Park (East side).
Please preregister for this event if you intent to come, to give us idea of how many people to expect.
Please join us for the annual Harvest of Peace Celebration on Saturday, September 18 at the Ontario Place, Trillium Park firepit.
Harvest of Peace is one of four seasonal Nyida Days ("Nyi" = Sun, "da" = Moon) celebrations in Shambhala that occur on or around solstice and equinox days. These holidays are important times for us to join together as a community to practice, celebrate and enjoy each other's company. Harvest of Peace is a traditional celebration to appreciate abundance and the change of seasons.
We will begin the celebrations with a traditional Lhasung, which is a smoke offering to invite the dralas to our gathering and to support our practice and life. Following that we'll have open time for people to relax and share and enjoy. Due to covid restrictions we will not be able to share food, but we can each bring our own food to enjoy. If you'd like to play frisbee or toss a ball or do some yoga, please bring your gear, as you wish. If you will bring the dog, it has to be on the leash at all times, as per Ontario Place rules.
Location
Ontario Place and Trillium Park are located at 955 Lake Shore Boulevard West. Trillium Park: Enter via Ontario Place Blvd (green arrow) with closest parking in Lot 2. That is the East entrance to the Ontario Place. Continue to the Trillium Park entrance (green arrow) and head south to access the fire pit locations. Please allow yourself some extra time to walk from the parking lot to the location.
For more information, including how to travel to Ontario Place by TTC or Go Train, visit the Ontario Place website.
If you get lost, call 416-471-3819 for directions.
Time
This event is scheduled from 11:30am to 2:30pm. The Lhasang will begin around 12:00.
Parking
There is paid parking. Lot 2 is the closest parking to Trillium Park.
COVID-19 RULES to help prevent the spread of COVID-19: • If you are sick or if you have been in contact with someone that is sick, please stay home • Please wear a mask if you are unable to keep a physical distance of 2 metres.
This event is free of charge, though donations are always welcome.
Everyone welcome!
Registration
Please register to give us idea of how many people to expect. (There's a capacity limit as per park rules, that we do not want to exceed.)
If you are bringing family members, write in comment line on registration page how many people will be coming besides yourself.